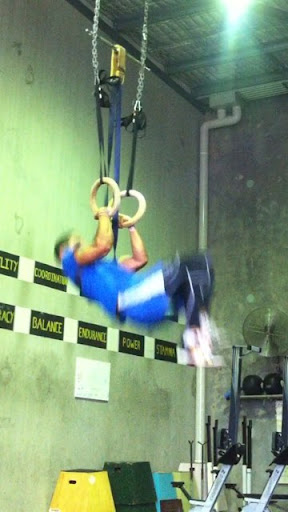 Aneesh demonstrating "Thumbs Around Pecs" a much neglected component from individuals wanting a Muscle Up.
3 M/Us with a band later, he got his first Legit M/U.
Congrats mate.
SKILLS/STRENGTH (20min)
Work Rings/Handstand Variations
Or a missed strength
"THE CHIEF"
Max rounds in 3 minutes of:
3 Power cleans, 60/40kg
6 Push-ups
9 Squats
Rest 1 minute.
Repeat for a total of 5 cycles.